| ERANOS-JUNG LECTURES 2023 | The Artist's Loneliness
EJL2023-06
The Artist's Loneliness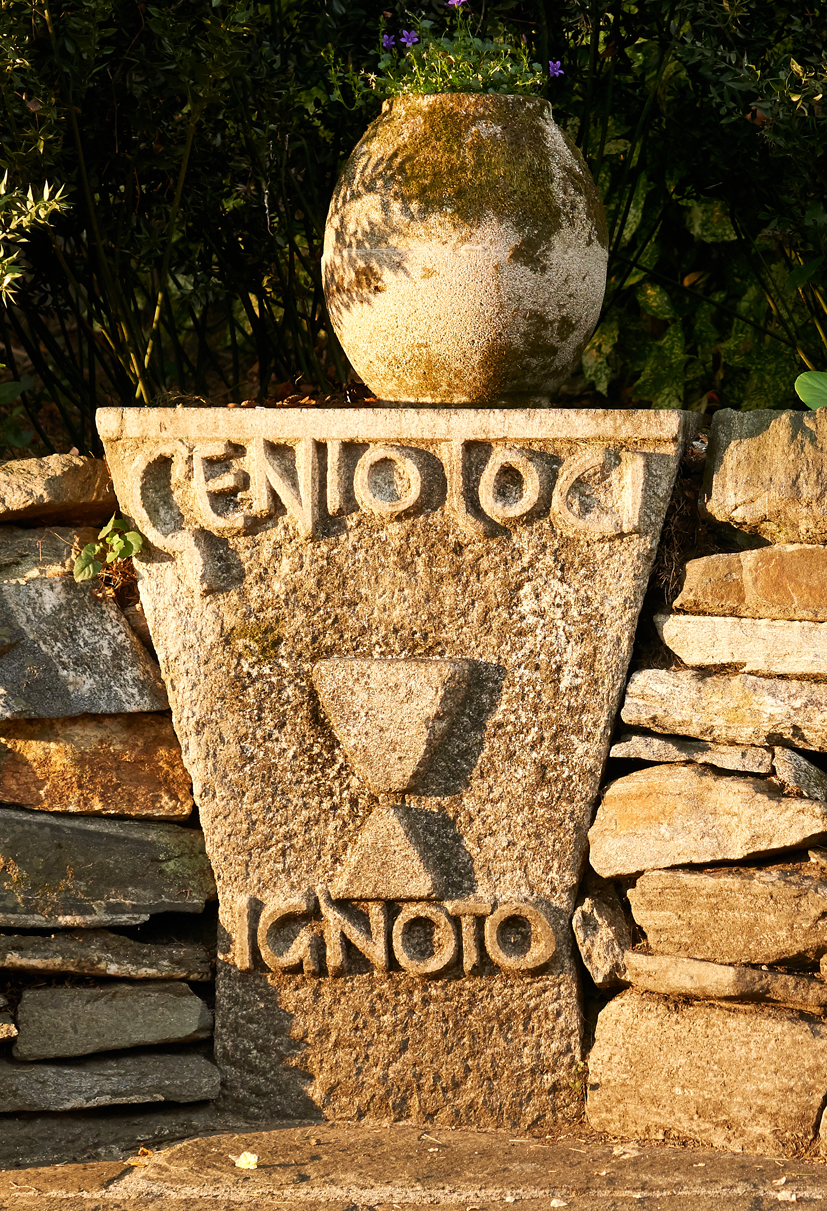 Lecture: The Artist's Loneliness
Lecturer: Ugo Nespolo (artist, Turin)
Date: Friday, October 13, 2023, h. 6:30pm
Place: Monte Verità (Ascona), Auditorium
Cycle: Eranos-Jung Lectures 2023 - The Great Worksites of Contemporaneity. Looks at the Knots of the Present
Language: Italian
Chairperson: Fabio Merlini (Eranos Foundation, Ascona; SFUVET, Lugano)
Discussion with the audience and aperitif to follow
Lecture Presentation
The lecture has as its main theme the loneliness of the artist, of those who venture confidently all the way into the shadowy universe of Artworld. It is a path that has always and - conveniently - imagined to be filled with freedom and creativity, but which soon reveals its dark side to show the substance of a risky journey, the fatigue of a rigged path that breeds melancholy. One begins to suffer one's own loneliness crushed by the evidence of the illusion of belonging to a magical make believe universe, but one can soon find oneself in a cold wasteland devoid of theories and theorists very close to Baudrillard's idea that imagines art directed toward an empty vanishing point, a practice that successfully "attempts to abolish itself as it practices itself." Condemned to the damnation of price, the artist is victimized and suffers the idea that "only what it costs is worth" and that one's work is nothing but a commodity just like cocoa, soybeans, pigs. Conversation then as a minimum "neighborhood of thinking," a fragment that tries to keep Vincent's anxiety alive when he writes, "If I don't study and search anymore I am lost." Meanwhile, the artist is soon alone, to hear Goethe: "Ach! der ist bald allein."
Lecturer' Bio-bibliography
Ugo Nespolo was born in Mosso (Biella, Italy), graduated from the Albertina Academy of Fine Arts in Turin, and graduated in Modern Literature. In the late 1960s, he was part of the Schwarz Gallery in Milan, which counted among its artists Duchamp, Picabia, Schwitters, and Arman. His first Milan exhibition, presented by Pierre Restany, entitled "Conditional Machines and Objects" - somehow -represents the climate and innovations of the group that Germano Celant would call "Arte Povera." In the 1960s, he moved to New York, where he was overwhelmed by the cosmopolitan life of the metropolis and was fascinated by the rising Pop Art, while in the 1970s he militated in the conceptual and Arte Povera circles. In 1967 he pioneered Italian Experimental Cinema following his encounter with Jonas Mekas, P. Adams Sitney, Andy Warhol, Yōko Ono, in the wake of New American Cinema. Together with Mario Schifano, Ugo Nespolo devoted himself to Avant-Garde Cinema and between 1967 and 1968 made several films starring his friends and colleagues Enrico Baj, Michelangelo Pistoletto, and Lucio Fontana. In Paris Man Ray gave him a text for a film that Nespolo would make under the title "Revolving Doors." His films have been shown and discussed in major museums, including the Centre Pompidou in Paris, the Tate Modern in London and the Venice Biennale. Together with Enrico Baj, he founded the Istituto Patafisico Ticinese and is, to this day, recognized as one of the highest authorities in the field. In the late 1960s, together with Ben Vautier, he initiated a series of Fluxus Concerts, among them the first Italian concert entitled "Les Mots et les Choses." Despite the American contaminations, Nespolo does not forget the teachings of the European Avant-gardes; in fact, the influence of Fortunato Depero, from whom he draws the concept of a playful art that pervades every aspect of daily life, is very marked. The concept of art and life (which is also the title of a book published by the artist in 1998) underlies Nespolo's expressiveness and is a legacy of the Futurist Movement ("Manifesto for the Futurist Reconstruction of the Universe," 1915). Hence, also, his interest in design, applied art and creative experimentation in disparate fields, such as advertising graphics, illustration, clothing, stage sets, and costumes for operas. His research also ranges from the point of view of materials. He works on multiple media and with different techniques: wood, metal, glass, ceramics, fabric, and alabaster. Certain that the figure of the artist cannot but be that of an intellectual, he studies and writes assiduously about the facts and disciplines that have to do with aesthetics and the art system. In January 2019, the University of Turin awarded him an Honorary Degree in Philosophy. His art is, therefore, closely linked to everyday life and loaded with conceptual contributions: "You cannot make art without reflecting on art." The object is at the center of his research, it is a means of expression, a creative language; it is extrapolated from its common use and acquires value as a work of art. Likewise, Nespolo does not forget the past, he revisits it, reinterprets it, makes it current through quotation and evocation, giving it new life, making it food for thought.
---