Hope and Crisis of the Future. Individual, Community, and Environment facing the Disillusionment with Progress
EJL2020-04
Future as Permanent Utopia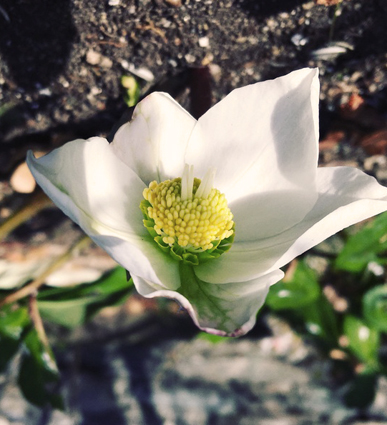 Programma
Conferenza: "Futuro come utopia permanente"
Relatore: Prof. Roberto Mordacci (Università Vita-Salute San Raffaele, Milano)
Ciclo: Eranos-Jung Lectures: "Speranza e crisi del futuro. Individuo, comunità e ambiente di fronte al disincanto del progresso"
Data: venerdì 16 ottobre 2020, ore 18:30
Luogo: Auditorium, Monte Verità, Ascona
Moderatore: Prof. Fabio Merlini (Fondazione Eranos, Ascona)
Discussione
Rinfresco e incontro con il relatore
Ingresso gratuito
For the hygiene regulations provided for the containment of the spread of COVID-19, participation in the conference is limited to 50 listeners. For this reason, on this occasion it is strictly necessary to register, which needs be requested by email (info@eranosfoundation.org), indicating your name, surname, and email address. Enrolment will be confirmed by email by the Foundation, until all available places have been filled. In the Auditorium of Monte Verità the use of the mask is mandatory.

Introduzione
La cultura contemporanea ha, fino a tempi molto recenti, giocato pericolosamente con l'idea di "fine della storia". Si è diagnosticata, nell'ottica di una visione "postmodernista", la conclusione dei grandi racconti che davano un senso progressivo alla storia occidentale. Tali racconti, certo, si presentano come meno credibili oggi che in passato, ma la liquidazione di ogni direzione della storia porta con sé l'abolizione dell'idea stessa di futuro. In tal senso, dobbiamo chiederci, l'età contemporanea può ancora pensare il proprio avvenire? Non dovrebbe piuttosto dichiarare che esso è impensabile, se non come tragedia o, al meglio, come non-luogo, come utopia? Ma se il futuro è utopia, non si dovrà, proprio per pensare il futuro, ricominciare a pensare utopicamente?
Profilo/biografia del relatore
Roberto Mordacci è ordinario di Filosofia morale e Preside della Facoltà di Filosofia dell'Università Vita-Salute San Raffaele di Milano. Già membro del Comitato Nazionale per la Biosicurezza, le Biotecnologie e le Scienze per la Vita della Presidenza del Consiglio dei Ministri (2007-2012), Membro della Commissione per l'Etica della Ricerca e la Bioetica del Consiglio Nazionale delle Ricerche (CNR, fino a settembre 2019) e Membro del Consiglio Direttivo della Società Italiana di Filosofia Morale (SIFM) (dal 2016), nel 2017 ha fondato lo International Research Centre for European Culture and Politics (IRCECP), del quale è tuttora Direttore. Si è occupato di etica pratica (bioetica, neuroetica, etica d'impresa), di filosofia del cinema e dei fondamenti della filosofia morale (normatività, identità personale, ragioni morali). Tra le sue pubblicazioni, ricordiamo Bioetica della sperimentazione (1997), Salute e bioetica (con G. Cosmacini, 2002), Ethics and Genetics. A Workbook for Practitioners and Students (con G. de Wert, R. ter Meulen e M. Tallacchini, 2003), Una introduzione alle teorie morali (2003), La vita etica e le buone ragioni (2007), Ragioni personali. Saggio sulla normatività morale (2008), Elogio dell'immoralista (2009), Rispetto (2012), Bioetica (2013), L'etica è per le persone (2015), Al cinema con il filosofo. Imparare ad amare i film (2015), La condizione neomoderna (2017), Filosofia morale. Fondamenti, metodi, sfide pratiche (con G. De Anna e P. Donatelli, 2019) e il più recente Ritorno a Utopia (2020).
---