| ERANOS-JUNG LECTURES 2023 | The Elsewhere and the Necessity of Mysticism
EJL2023-07
The Elsewhere and the Necessity of Mysticism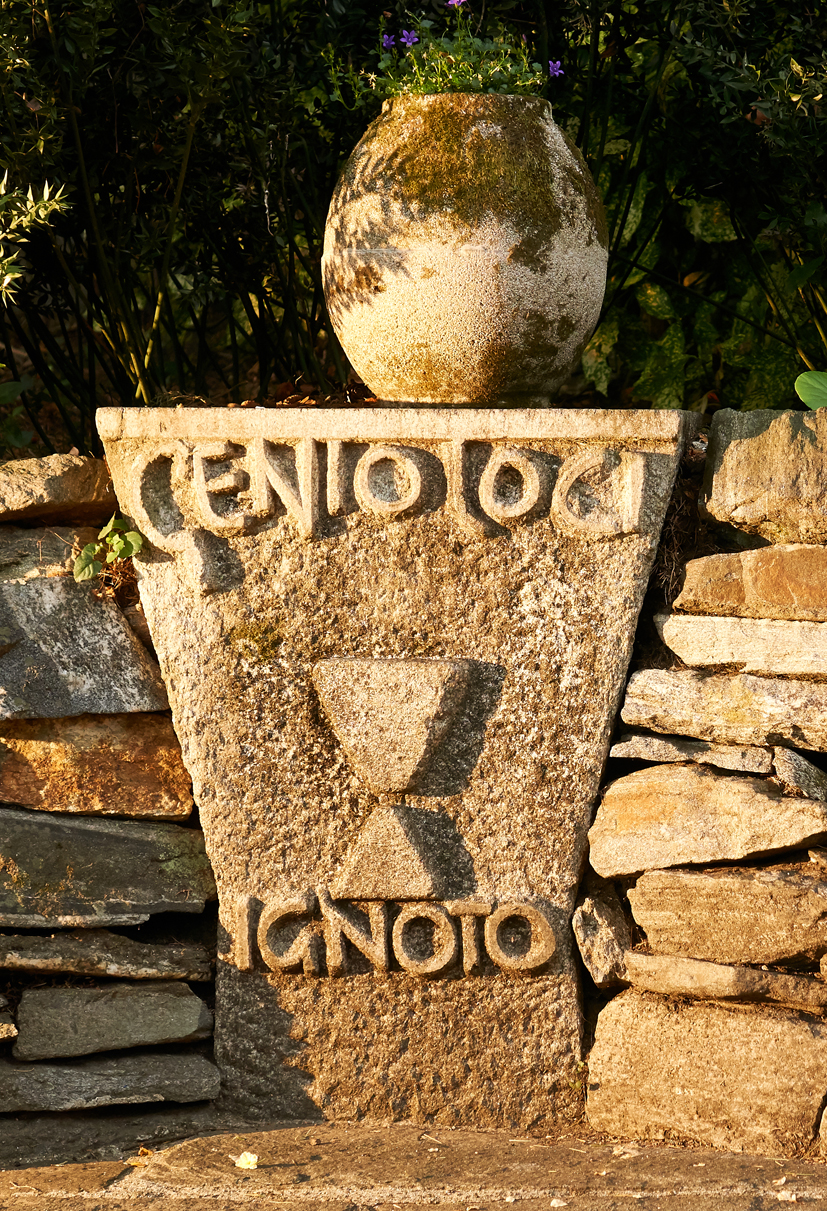 Lecture: The Elsewhere and the Necessity of Mysticism
Lecturer: Davide Susanetti (Università di Padova)
Date: Friday, October 27, 2023, h. 6:30pm
Place: Monte Verità (Ascona), Auditorium
Cycle: Eranos-Jung Lectures 2023 - The Great Worksites of Contemporaneity. Looks at the Knots of the Present
Language: Italian
Chairperson: Fabio Merlini (Eranos Foundation, Ascona; SFUVET, Lugano)
Discussion with the audience and aperitif to follow
Lecture Presentation
We stand on the threshold of a "transcending," which the art and thought of the "short century" in various ways and for some time have announced to us. Going beyond the human and modes that have organized and determined its form. Multiple scenarios and multiple possibilities of this going beyond open up. And it is in this horizon that, perhaps, the tradition of what we can call "mysticism" offers tools to "generate" a new form and a new synthesis, tearing us out of the place where we are confined and then bringing us back into it, but with a different gaze and a different word. Some examples from the ancient, Platonic and Neoplatonic tradition can guide us in this reflection.
Lecturer' Bio-bibliography
Davide Susanetti is Professor of Ancient Greek Literature at the Department of Linguistic and Literary Studies of the University of Padua, Italy. His research focuses on Greek Tragedy, Plato and Neoplatonism, as well as Mythological and Esoteric Traditions in Western Culture. Among his publication, we list here: Sinesio di Cirene. I sogni (1992), Plotino. Sul Bello (Enneade I, 6) (1995), Euripide. Alcesti (2001), Euripide. Ippolito (2005), Euripide. Troiane (2010), Eschilo. Prometeo (2010), Il teatro dei Greci. Feste e spettacoli, eroi e buffoni (2003), Favole antiche. Mito greco e tradizione letteraria europea (2005), Euripide fra tragedia, mito e filosofia (2007), Euripide. Baccanti (2010), Catastrofi politiche. Sofocle e la tragedia di vivere insieme (2011), Sofocle. Antigone (2012), Atene post-occidentale. Spettri antichi per la democrazia contemporanea (2014), and La via degli dei. Sapienza greca, misteri antichi e percorsi di iniziazione (2017), Favole antiche. Mito greco e tradizione letteraria europea (2017), La felicità degli antichi. Idee e immagini di una buona vita (2018), Il teatro dei greci. Feste e spettacoli, eroi e buffoni (2018), Euripide. Fra tragedia, mito e filosofia (2019), Luce delle muse. La sapienza greca e la magia della parola (2019), Il simbolo nell'anima. La ricerca di sé e le vie della tradizione platonica (2020), Il talismano di Fedro. Desiderare, vedere, essere (2021), and the most recent L'altrove della tragedia greca (2023, forthcoming). He also edited Eleusi. Cuore sapienziale d'Europa (with M. De Poli, 2020) and the new editions of Sophocles's Antigone (2012), Plato's Apologia di Socrate-Critone (2019), Plotinus's La bellezza, l'anima e l'uno (2021), and Euripides's Elena (2023).
---